Sarah Nieves "Schpog"
Munich artist specialized in traditional water color, expressions, comics and characters.
For business inquiries send me a mail! 🛸
---
Illustrations
---
Character Design
---
Comics
---
Merchandise
---
About
I'm drawing on a regular, daily basis since around 20 years. I love well animated cartoons, nice character designs, coffee and sapphic content. I live in Munich and I have been working as a character designer for a video game, youth wellfare office, software development and am one of the two artists behind "7.5 Billion Flowers;". I also have been one of the founders of the geek lifestyle store ITEM SHOP in Munich.

I'm specialized in traditional art, but I can also draw digitally, animate and do simple 3D projects. I'm always curious to learn new things, so if you have me in mind for something I don't have references for, please contact me.

Expertise:
Photoshop, Procreate, Blender, Water Colours, Ink, Children's Illustrations, both Cartoon & Manga style, sensual and erotic drawings, Body Positivity.

For further information please contact me via mail.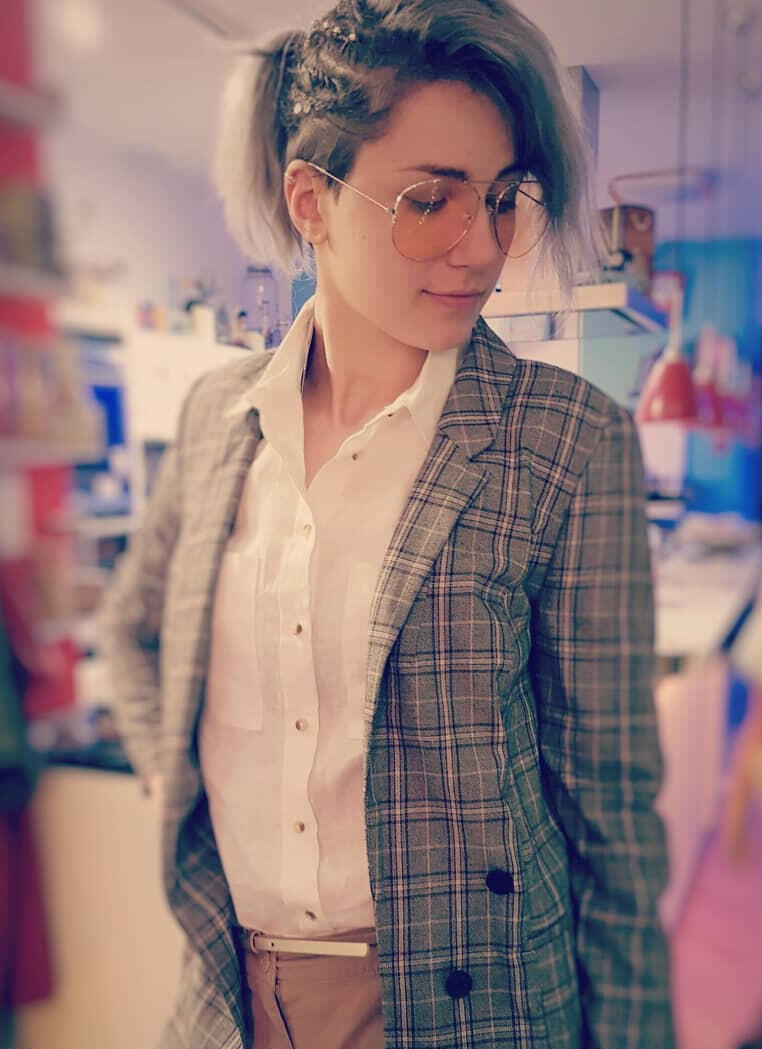 ---
Contact
---